Pakistani celebs and their favourite fragrances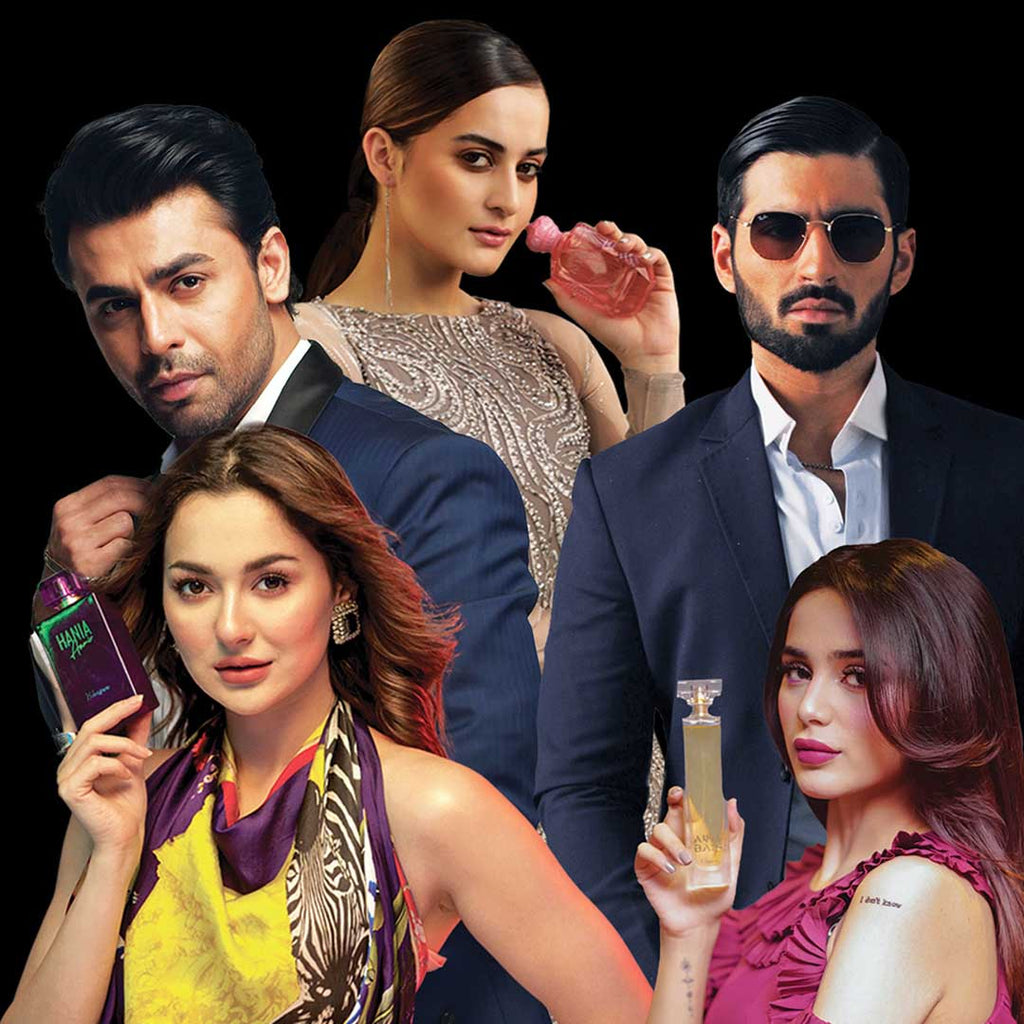 Have you ever wondered what is your favourite celebrity "go-to" fragrance?
After trying almost all perfumes from local brands and reviews from different bloggers and celebrities Kohasaa launched its line of fragrances either be it a body lotion, perfume or scented candles.
Here are some favourites from our favourites.
AIMAN KHAN OUDH
ROSEY – ELEGANT – EMPOWERING
We took the ever-green scents of English Rose and Jasmine and combined them with the Persian Saffron and honeyed Peaches to present to you this ultra-sophisticated scent.
MUNEEB BUTT
VELVETY- SMOKEY – INTOXICATING
Oudh is made with specially curated oils from France. The scent has tantalizing hints of nutmeg and plums, its strength is designed to last up to 12 hours, and it will undoubtedly become your go-to fragrance for all the wonderful moments in your life.
HANIA AMIR
FUN – FEARLESS – NAUGHTY
Made with the sharpness of green apples and strawberries glazed with the feathery lightness of lavender and gardenias. Feel like a boss lady, all day, every day.
AIMA BAIG
INSPIRE – ELECTRIC – TROPICAL
A heady mix of coconuts, blackcurrants, and jasmine, this unique blend will help you defy all odds and create your triumphant journey.
FARHAN SAEED
WOODY – CLASSIC – CRISP
A woody scent that combines the cool notes of lemons and pineapples with the melting warmth of pink peppers and cade. This confident scent will deliciously linger on the skin all day long."
These are the fragrances loved by beautiful celebs! Let us know about yours!